FTR Enterprises: Push-Up Box™ Dispenser for Kimwipes
1. Kimwipes pop up to the very last tissue. Ensures the top tissue never falls back into the box. No more digging for a tissue and coming up with a bunch, minimizing waste.
2. Accessible and portable. No fixed wall installation required. Put a Push-Up Box wherever ergonomically desirable.
3. Protects tissues from spills and moisture in the work area.
4. Single-piece construction. Injection molded high-impact polystyrene. No glued joints, no assembly required.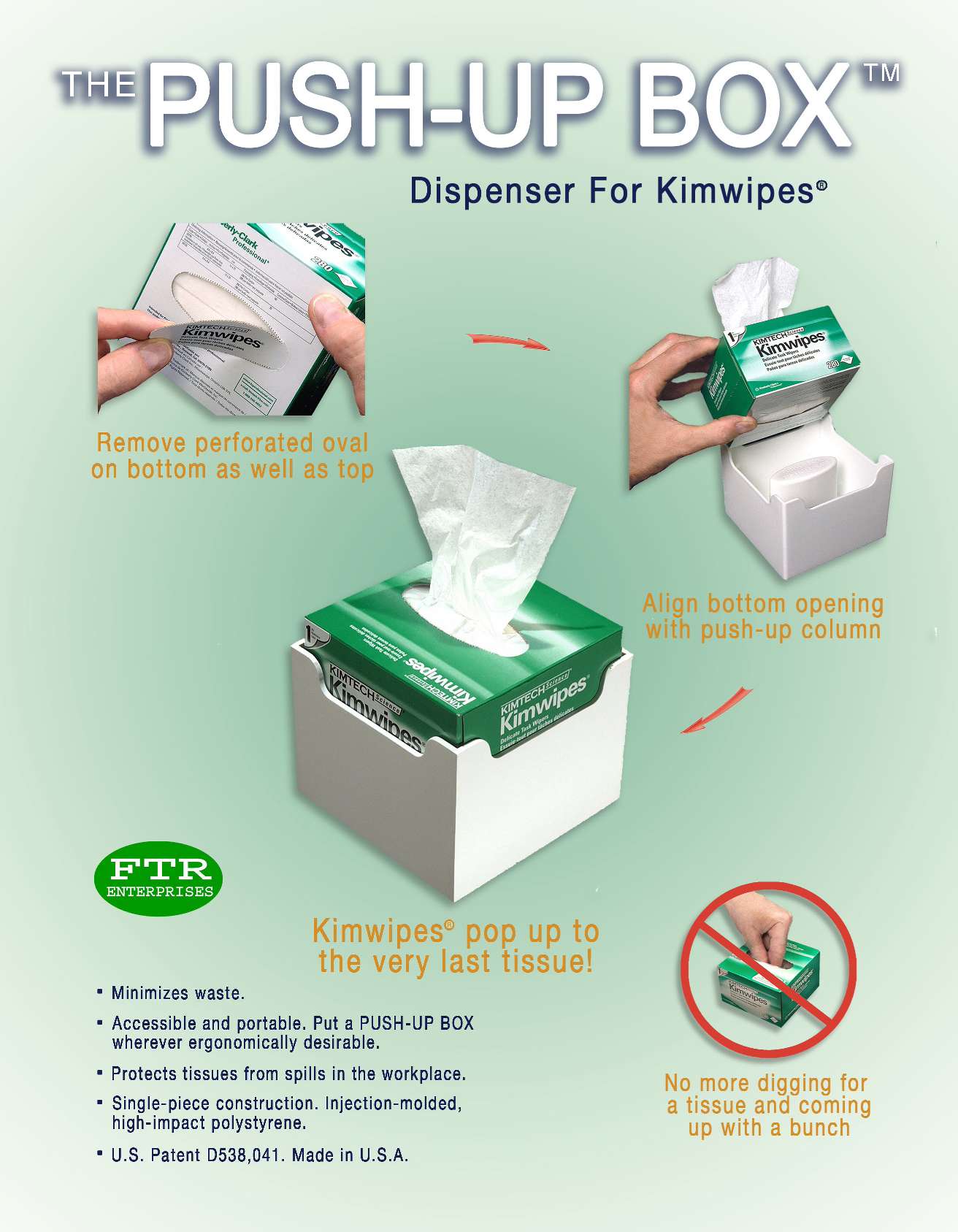 Item #: 1006-01
Call for Pricing
Return to Products Page